| historic gardens, public realm & design

UNDERSTANDING THE HISTORIC, CULTURAL
AND NATURAL HERITAGE OF KASHMIR
RESHAM KHANA
Harpreet Kaur
LA 72
A design competition attempts to re-vision a century old derelict industrial unit in Srinagar to develop it with heritage sensitive adaptive reuse into a public cultural space, a hub of local Art, Culture and Crafts imparting a contemporary identity to the site and the place.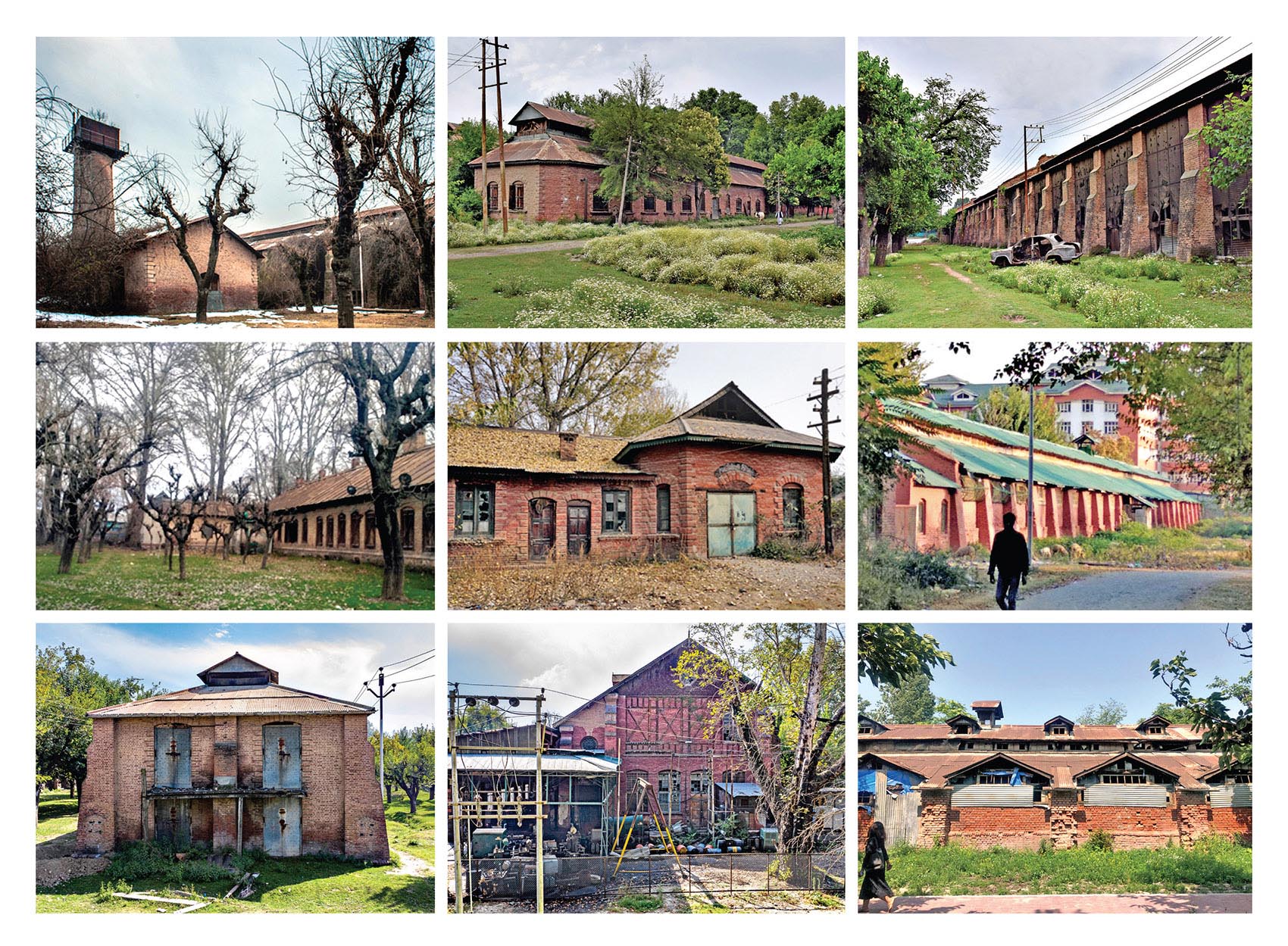 Competition Brief

Jammu and Kashmir Industries and Commerce Department [JKICD] has proposed developing Srinagar's Solina Silk Factory [Resham Khana] as an adaptive reuse project. The area will need to be conserved as an industrial heritage site for its existing establishment and developed as an arts, culture, and crafts hub. The key objective of the project includes undertaking the planning of heritage-sensitive adaptive reuse of the Solina Silk Factory and other ancillary buildings into an arts, culture, and crafts hub for the State by restoration of buildings and adaptive reuse and preserving and enhancing the heritage and landscape character of the site, viz as a major green public space for the city of Srinagar. The larger goals of the project include to 'develop the mandate of J & K Government of designating Solina Silk Factory Complex under Jammu and Kashmir heritage Conservation and Preservation Act 2010 [Act XV 2010] and to propose a comprehensive plan for conserving the industrial heritage of Solina, to bring the complex under active public use that would promote the civic identity of Srinagar in arts, culture and crafts space nationally, to develop a Master plan for complex based on assessments and retrofits and suitability analysis to house programs under arts, culture and crafts and suitably update the existing infrastructure, to develop an architectural proposal for the adaptive reuse of Solina Silk Factory as a arts, culture and craft centre, to preserve the identity of the structures and their typical material aspects but integrate these into functional spaces with contemporary expression and to create a sustainable public transport strategy for access complex and within including a pedestrian pathways network, parking and landscape'.