Design and Planning
RESPONSIVE DESIGN
NIIT UNIVERSITY | NEEMRANA, RAJASTHAN
Vinod Gupta
LA 66
With a desert climate, highly eroded landscape and absence of an infrastructure in terms of water supply and sewerage system, building a university campus at Neemrana in the state of Rajasthan, for a population of 7500 students on a small site, located right at the edge of Thar desert was a challenge. The feature discusses various strategies adopted, both in architecture and landscape design, to make it a sustainable campus.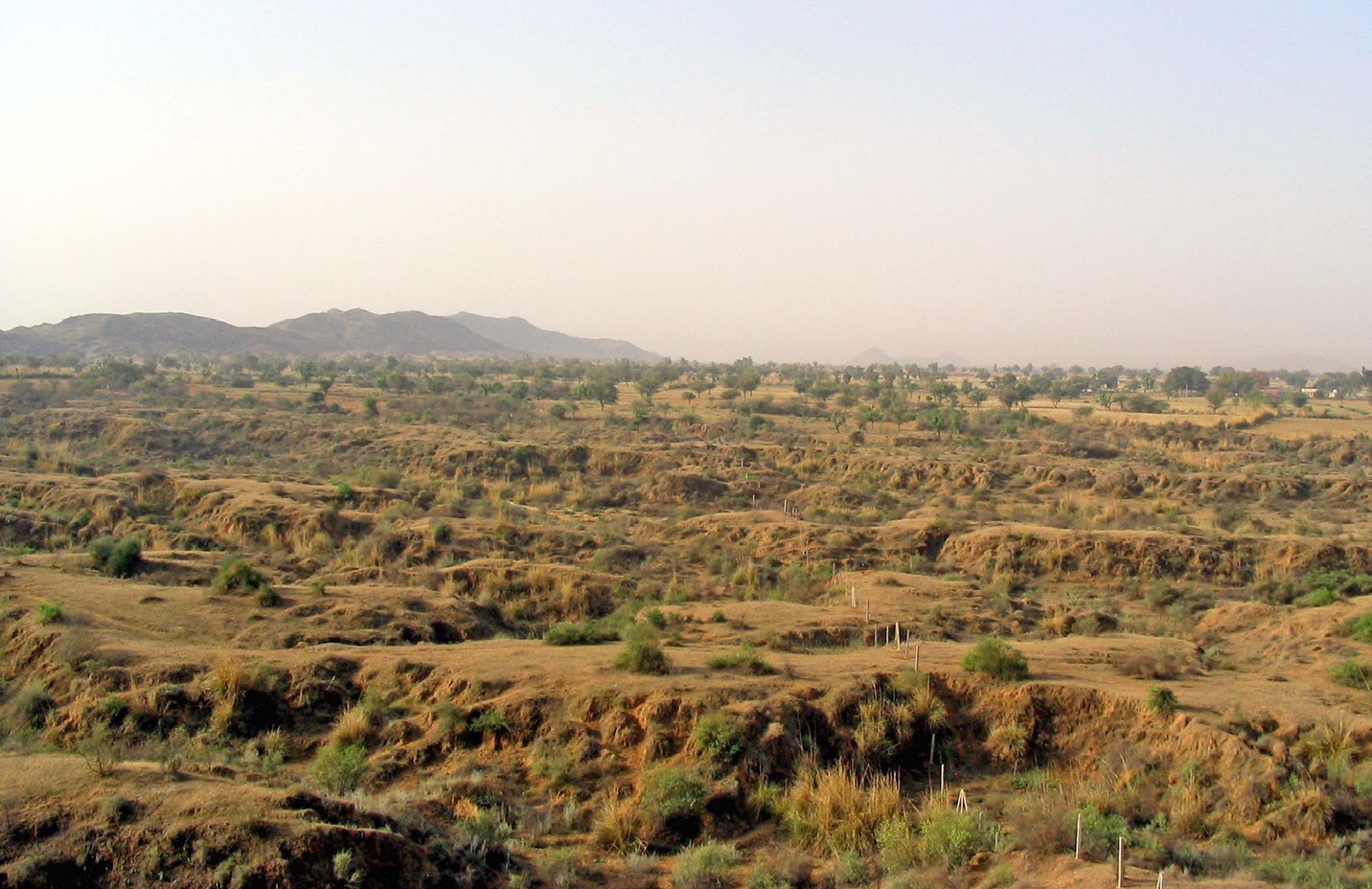 Context

The sandy site, next to the foothills of Aravali Range, midway between Delhi and Jaipur, had been deeply eroded by the annual runoff gushing from the hills. The climate is typical for the desert with extreme temperatures, both in summers [accompanied by hot dusty winds] and winters. During monsoons, the humidity can be as high as 85%. The general dust level is high, because of the leveling of land in the neighbourhood. Rain and ground water are the two main sources of water. The area lying between the site and the hill is barren land where no development is permitted. The design brief was to have a University with world class facilities offering undergraduate, postgraduate and research programmes in different disciplines.